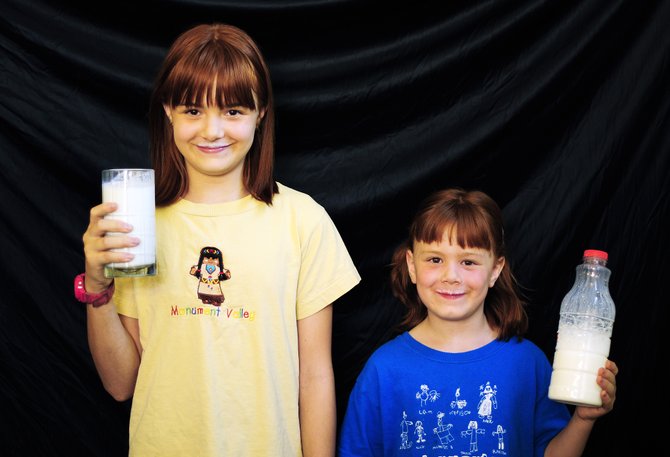 Sisters Brieann Robertson, 10, and Cassandra Robertson, 6, of Craig, enjoy drinking whole milk.
Stories this photo appears in:

Since I was a kid, I've heard, "Drink skim milk, it's better for you." Even now, the American Academy of Pediatrics, the American Heart Association and the U.S. Department of Agriculture recommend children drink three glasses of skim milk each day to receive the benefits of vitamin D and calcium without the calories.
By Michele Nelson/Payson Roundup
July 25, 2014 5:47 p.m.