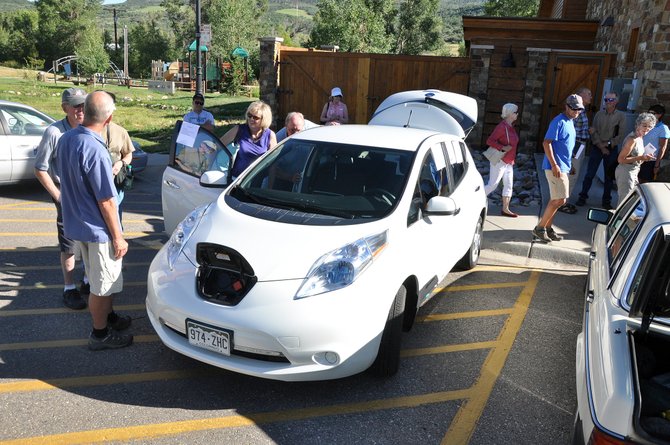 Attendees of a green car show check out Jeff Troeger's electric Nissan Leaf on Tuesday night at the Steamboat Springs Community Center. The car show was followed by a panel discussion on the future of transportation in Colorado.
Stories this photo appears in:

David Krutsinger, the rail project manager for the Colorado Department of Transportation, was on hand to discuss the latest studies that looked into the feasibility of a 340-mile high-speed rail system that would take travelers from Denver International Airport to the Eagle County Airport and from Pueblo to Fort Collins.