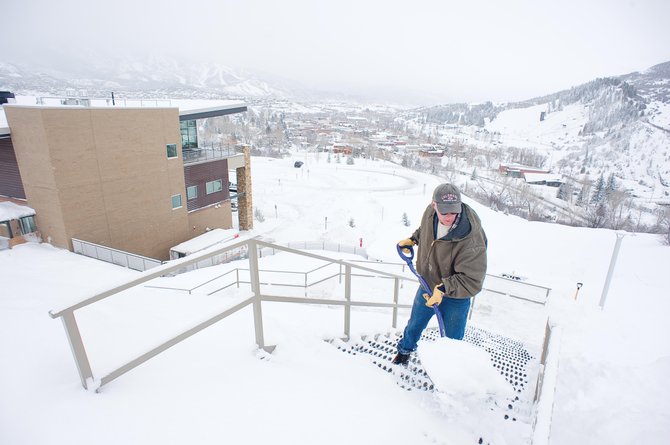 Willie Samuelson, a maintenance worker at Colorado Mountain College's Alpine Campus, clears snow from a stairway leading to the college's academic center. Several flights destined for Yampa Valley Regional Airport on Thursday were diverted, canceled or delayed by midday, but it may not have been the snowstorm in Northwest Colorado that caused the travel issues.
Stories this photo appears in:
A flight information report released at 1:50 p.m. indicated an American Airlines flight from Chicago had been diverted to Denver and a Delta Airlines flight from Atlanta was pre-canceled because of weather.