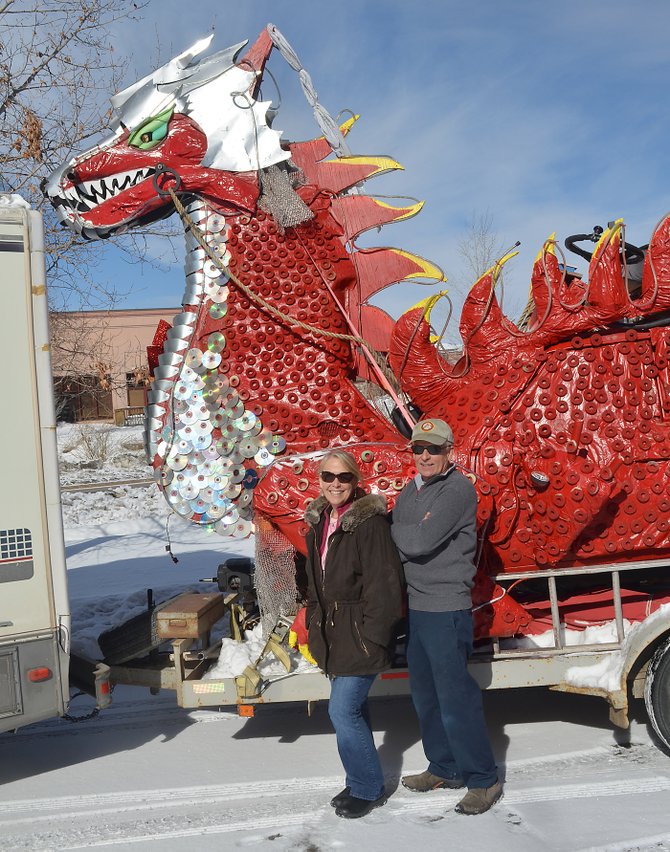 Steamboat residents Gail and Charlie Holthausen loaded Spike the Big Red Dragon onto a flatbed trailer Tuesday and pointed their motorhome west to Los Angeles and Spike's new home. The dragon car, which breathed flames, had become a fixture at local street events, including Merry Mainstreet and the annual Halloween Stroll.
Stories this photo appears in:

Don't blame Spike the Big Red Dragon – in spite of this fire-breathing tendencies, he is a cold-blooded reptile, and Routt County winters have become too much for him to bear.