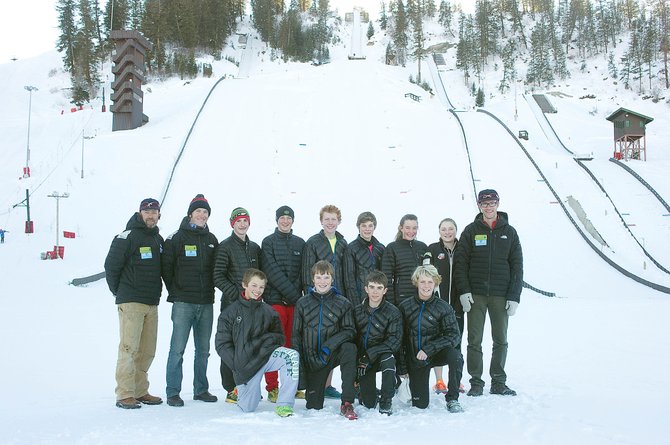 Twelve skiers from the Steamboat Springs Winter Sports Club will represent the Rocky Mountain Division at this year's Nordic combined and special jumping Junior National Championships in Alaska. The team will include, back row from left, coach Todd Wilson, coach Sam Chovan, skier Grant Andrews, Noel Keeffe, Peter Rosenthal, Koby Vargas, Esther DelliQuadri and Melissa Requist; and, front row from left, Davis Petersen, Finn O'Connell, Wyatt Gebhardt and Decker Dean. Not pictured are Logan Sankey and Elijah Vargas.
Stories this photo appears in:

Twelve Steamboat Springs athletes have been named to the Rocky Mountain Division team that competes at the Junior National Championships in February in Anchorage, Alaska.