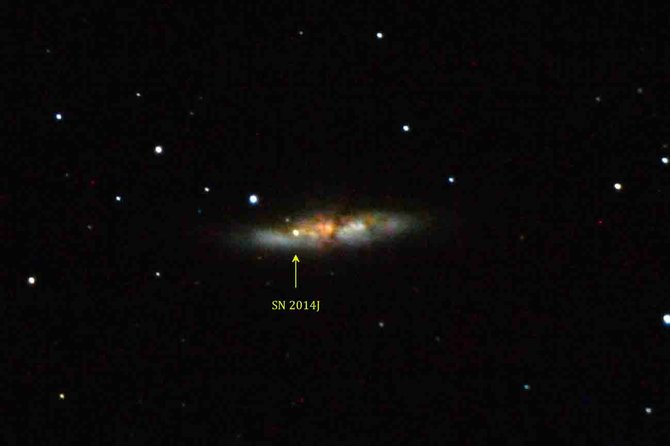 Supernova 2014J exploded in the not-so-far-away "Cigar Galaxy" (Messier 82) last week. Amateur astronomers and other enthusiasts can see the "new star" visually through a medium-sized telescope. This image is a time-exposure photograph of M82 and the supernova taken through an 11-inch telescope the night of Jan. 23.

Stories this photo appears in:

Astronomers who study the violent deaths of stars must look to other nearby galaxies to have a reasonable chance of seeing and studying one. That's why the appearance of a type Ia supernova in a nearby galaxy last week has created such excitement in the astronomical community.
January 27, 2014 3:01 p.m.