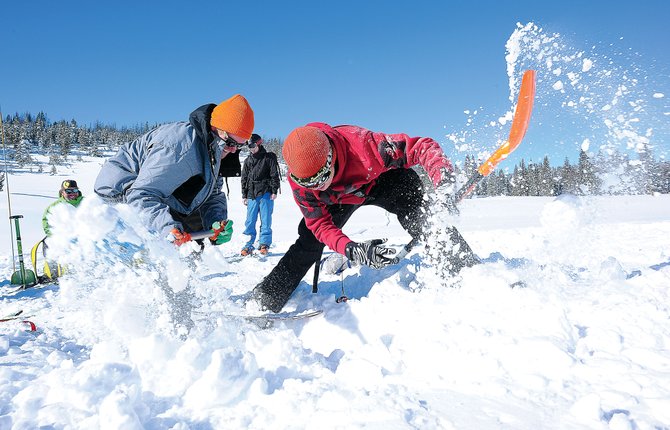 Students Blake Peters, right, and Matt Amelino dig as classmates watch during an avalanche rescue scenario at the top of Rabbit Ears Pass. The students were taking part in an avalanche awareness class offered by Colorado Mountain College.
Stories this photo appears in:

There's nothing quite like traversing the backcountry. It's where skiers, riders, snowmobilers — you name it — can find Colorado's freshest snow. But what makes backcountry powder so alluring also makes it the most dangerous snowpack in the world, CMC avalanche awareness and safety teacher Cody Perry says. There are steps to entering this uncharted terrain. Trip planning is key, and understanding the proper safety procedures is imperative when the worst happens — the avalanche. Perry led a group of a dozen CMC students through planning and practicing in the classroom and the field to prepare for when disaster strikes and the slides take hold.