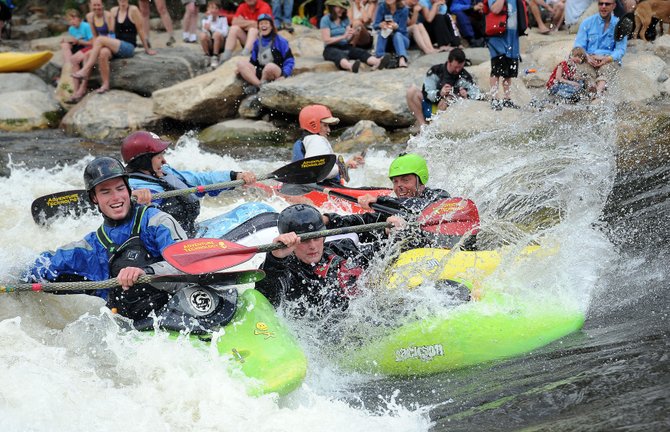 Kayakers crash into Charlie's Hole after the freestyle rodeo during the Yampa River Festival in Steamboat Springs. Because of its potential to grow, the event could earn $2,000 in special event funding for 2014.
Stories this photo appears in:

Special events that are set to receive special event funding include a new ranch rodeo and first round bull riding series slated for July 3 in Steamboat and a bike week that will coincide with the 2014 world summit of the International Mountain Biking Association.