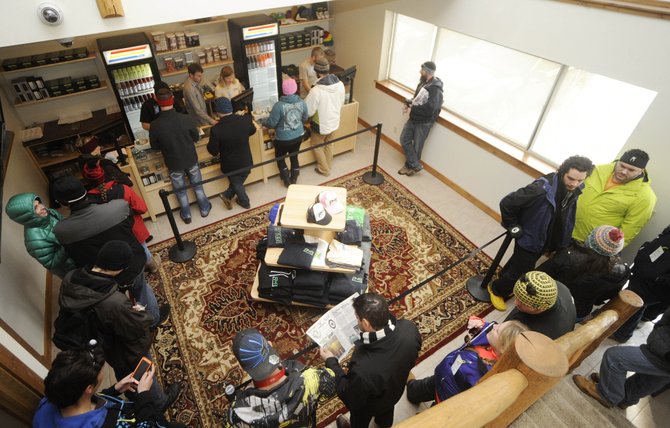 Customers line up inside Rocky Mountain Remedies on its first day of recreational marijuana sales. Many local teenagers are wondering how they will be affected by the sale of retail pot in Steamboat Springs, and Grand Futures Prevention Coalition is working as hard as ever to make sure youths stay drug free.
Stories this photo appears in:
As adults continue to line up to buy their first bags of recreational marijuana here in Steamboat Springs, many teenagers in Routt County quietly are wondering how this new age of pot sales could affect them.