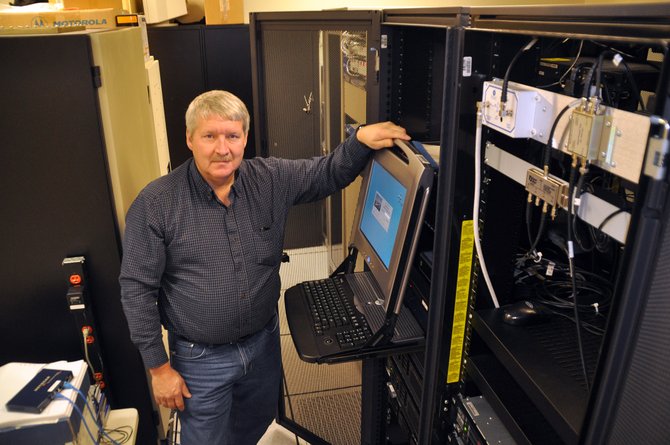 Chris Kornkven didn't start his career working with weather, but he's sure glad that's where he ended up. He helps oversee the vast network of technology that keeps the forecasts accurate and available.

Stories this photo appears in:

The National Weather Service forecast office in Grand Junction is designed to never shut down, not even for a second. There's enough diesel fuel on hand to power the large generator behind the building for a month.