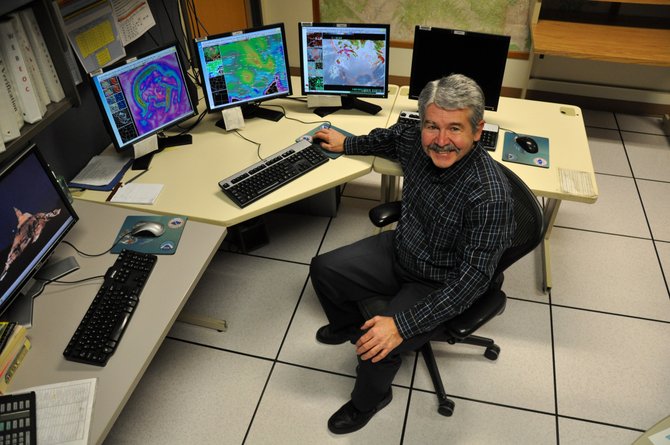 Jim Pringle is proof that weatherman are friendly, likable and approachable. Pringle, who has worked for the National Weather Service for 37 years, enjoys his job as a liaison with the media, emergency managers and the public.

Stories this photo appears in:
Jim Pringle pulls out his Samsung Galaxy smartphone, and with a few taps of the finger, a map appears showing what the weather is expected to do in about a week.