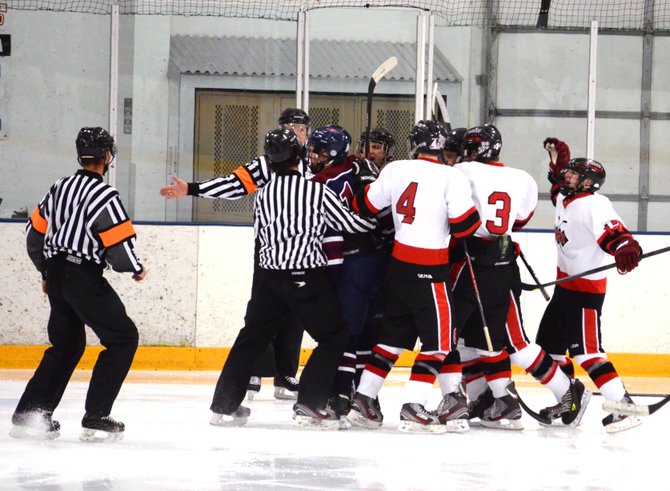 A scrum breaks out between both teams following a Sailors goal from captain Jackson Perry in the second period. Friday's game featured a physical matchup that ended in a 2-2 tie.
Stories this photo appears in:

The Steamboat Springs High School hockey team managed to put the worst loss of the season behind it Friday night and play to a tie against one of the Foothills Conference's top teams.