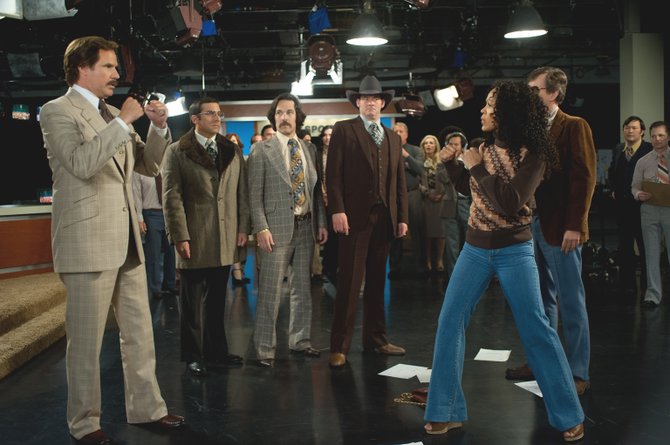 Ron Burgundy (Will Ferrell) prepares to duke it out with his new boss (Meagan Good) in "Anchorman 2: The Legend Continues." The movie is about the further career of the 1970s San Diego news personality as he moves on to a cable news program.
Stories this photo appears in:

When you're traveling down the highway in an RV and you inevitably crash — because, you know, you thought "cruise control" meant an automobile steered itself safely through traffic — and in the ensuing slow-motion havoc of ricocheting bowling balls, angry scorpions and scalding hot oil flying about as the sounds of "Muskrat Love" are heard, it probably will occur to you that you've seen this before. After all, we've all had that happen, right? The makers of "Anchorman 2: The Legend Continues" had to get it somewhere.
January 2, 2014 6:34 p.m.