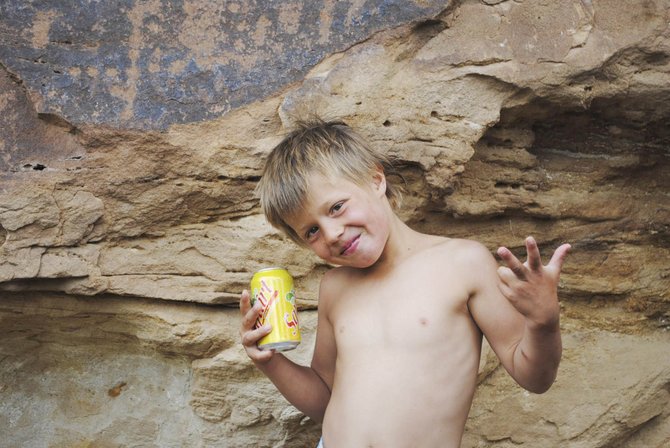 The Routt County Sheriff's Office has released some more information about the crash that killed Ben Zamzow, but it still is not specifically known why he was ejected from the snowmobile he was driving with three other snowmobilers.
Stories this photo appears in:

Deep sadness remains in North Routt County as officials wrap up their investigations and loved ones further realize that 9-year-old Ben Zamzow's death was merely a tragic accident.
January 10, 2014 10:12 p.m.

Routt County Coroner Rob Ryg said that an autopsy performed Friday showed Ben Zamzow died from blunt force trauma to the head as a result of being thrown from his snowmobile.
January 3, 2014 2:58 p.m.

North Routt County resident Erick Knaus says their close-knit community has been in absolute grief since learning 9-year-old Ben Zamzow died in a snowmobile accident Wednesday.
January 2, 2014 7:28 p.m.