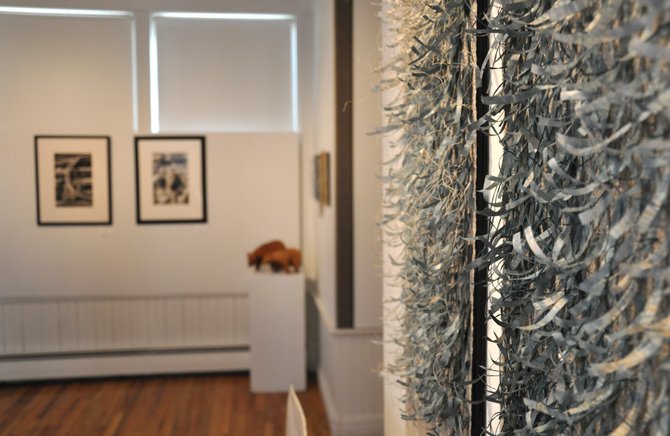 Mixed-media fiber from local artist Wendy Kowynia is on display at the Depot Art Center in Steamboat Springs. It is joined by sketches, sculptures and photos from three other local artists.
Stories this photo appears in:

At first blush, it may be hard to believe that cobalt blue horses, black and white photos of old ranches and intricately woven pieces of art all could look good together in the same room.