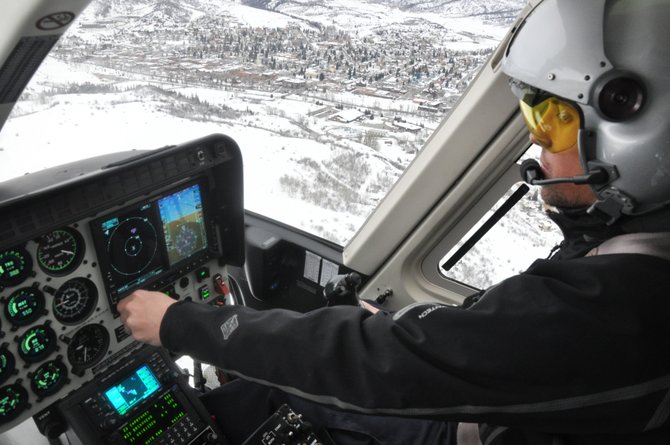 Ryan Cutter pilots a new medical helicopter over Steamboat Springs during a test flight on Friday afternoon. The new air ambulance service from Classic Lifeguard will begin operating out of the Steamboat Springs Airport on Saturday.
Stories this photo appears in:

Classic Lifeguard helicopter service will operate out of Steamboat Springs Airport
Classic Lifeguard, a medical helicopter service based out of Utah, is planning to fly into Steamboat Springs in March to set up its first Colorado base at Bob Adams Field.