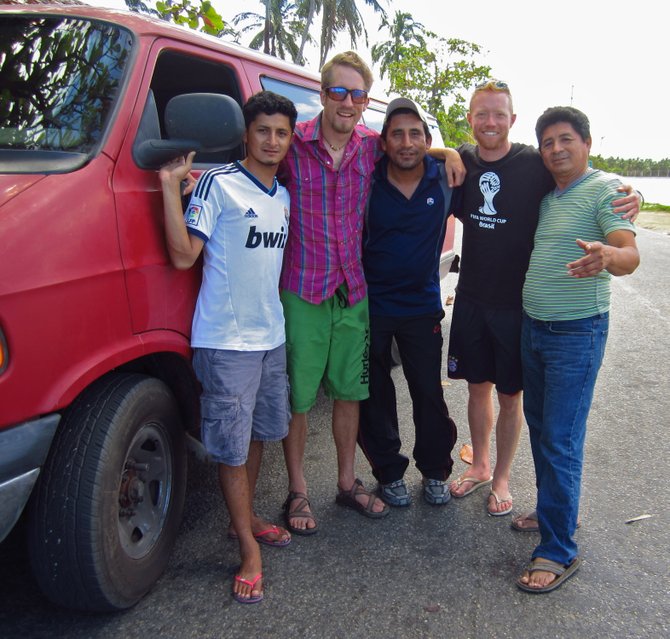 "Mi Casa es Su Casa." Brian and Roddy from the Camino a la Copa team, driving from Steamboat to Brazil for the soccer World Cup, with Isaias, Asuncion and Miguel Izquierdo, who spend summers in Steamboat Springs and winters at home in Tabasco.

Stories this photo appears in:
A Caribbean sun sets on our time in Mexico, and it's amazing how fast a month has passed. We are in Xcalak, the last town before Belize. It's fitting that we are with Steamboat families Marty and Vickie Rosenzweig and Sue and Rob MacCarthy.