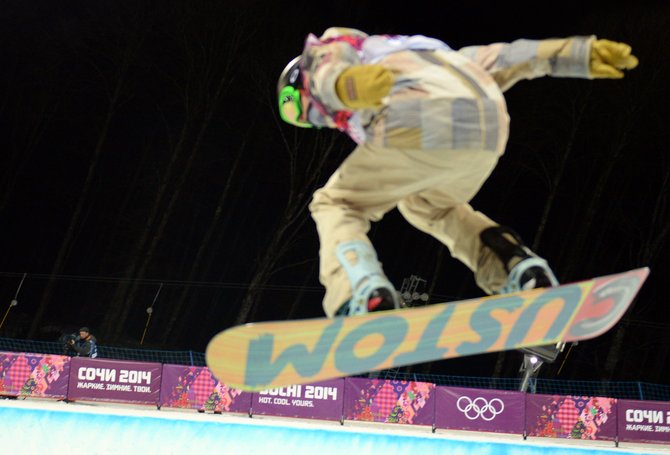 Taylor Gold dives toward the half-pipe during the men's snowboard half-pipe competition at the 2014 Winter Olympics. Hey, he's right there! Cool photo, huh? If it had been in focus, it'd have been great, but still not as important as a photo of Gold reacting to a fall at the end of his run.
Stories this photo appears in:

Photographing the Olympics is both the easiest and hardest of assignments.