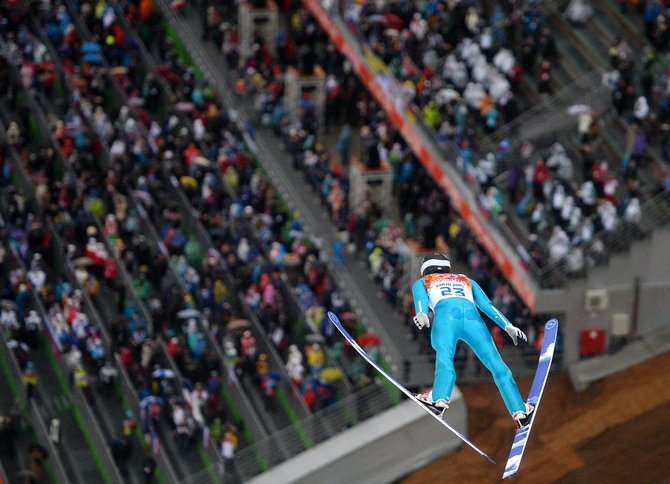 Taylor Fletcher flies over the crowd Tuesday during the large hill Nordic combined individual competition. For the individual and team competitions, I climbed up the side of the ski jump against the advice of other photographers, but I was looking for something different. The rain made the day miserable, but the waves of fog that rolled in made for some cool photos, and I simply liked the jumpers hanging above the crowd.
Stories this photo appears in:

Photographing the Olympics is both the easiest and hardest of assignments.