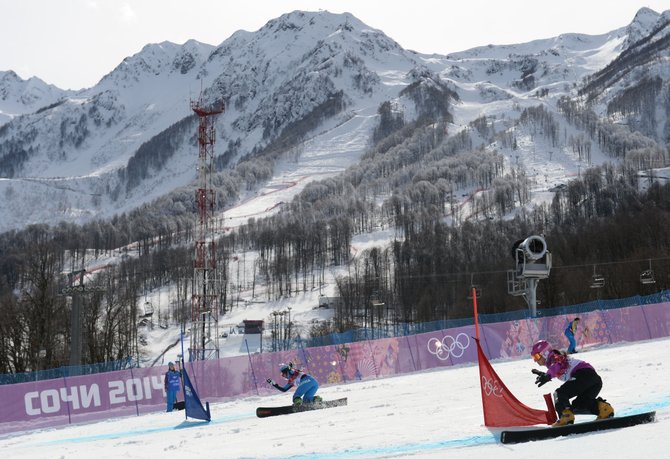 Japan's Tomoka Takeuchi, near, rides Wednesday in the parallel giant slalom event at the 2014 Winter Olympics. This is a shot no one else seemed to want. It's understandable in a way, as there's no obvious and easy way to include the mountains in the background. Ideally, there would have been a spot where the mountains would have been the backdrop with a long lens, a 400mm, for instance. As it was, I used a wide angle zoom, which worked, but included much of the clutter along the side of the run.
Stories this photo appears in:

Photographing the Olympics is both the easiest and hardest of assignments.