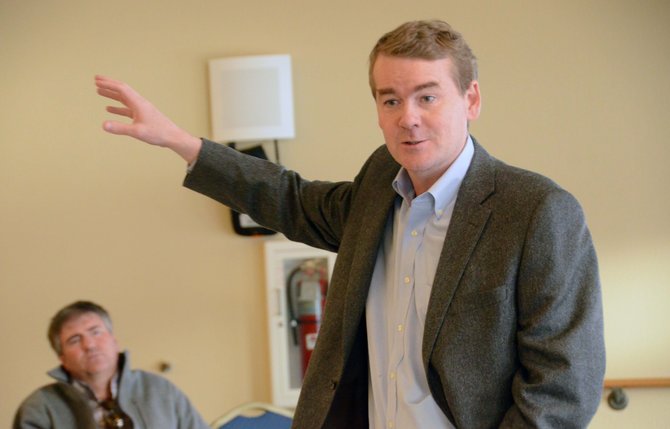 U.S. Sen. Michael Bennet, D-Colo., spoke in Hayden on Thursday evening about the farm bill and what it will mean for rural Colorado.
Stories this photo appears in:

U.S. Sen. Michael Bennet visited Hayden on Thursday evening to talk about the 2014 farm bill that was signed into law by President Barack Obama at the beginning of February. The new farm bill carried many changes: $23 billion in deficit reductions, consolidations of programs, and it secured payment in lieu of taxes funding among other things.