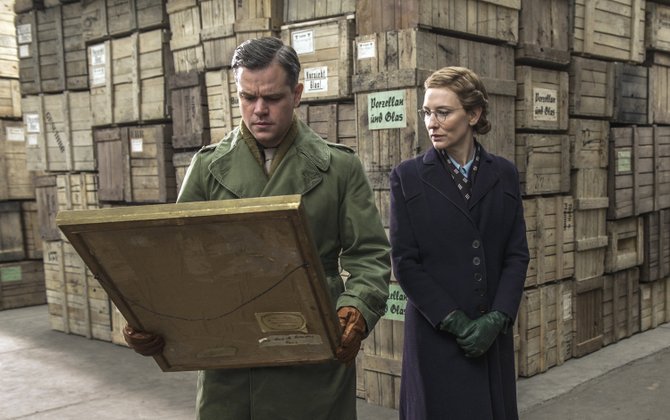 Lt. James Granger (Matt Damon) and Claire Simone (Cate Blanchett) examine a painting in "The Monuments Men." The movie is about a group of American art experts who are tasked with recovering European artworks during World War II.
Stories this photo appears in:

Not every film about the subject of art is as fascinating as the art itself. If the man who painted "The Last Supper" were remembered solely for the misfire that was "The Da Vinci Code," the Louvre certainly would have far fewer patrons gathered around his most famous works. Even so, the modern-day efforts to preserve the accomplishments of the past are worth looking at in a movie like "The Monuments Men."
February 20, 2014 3:47 p.m.