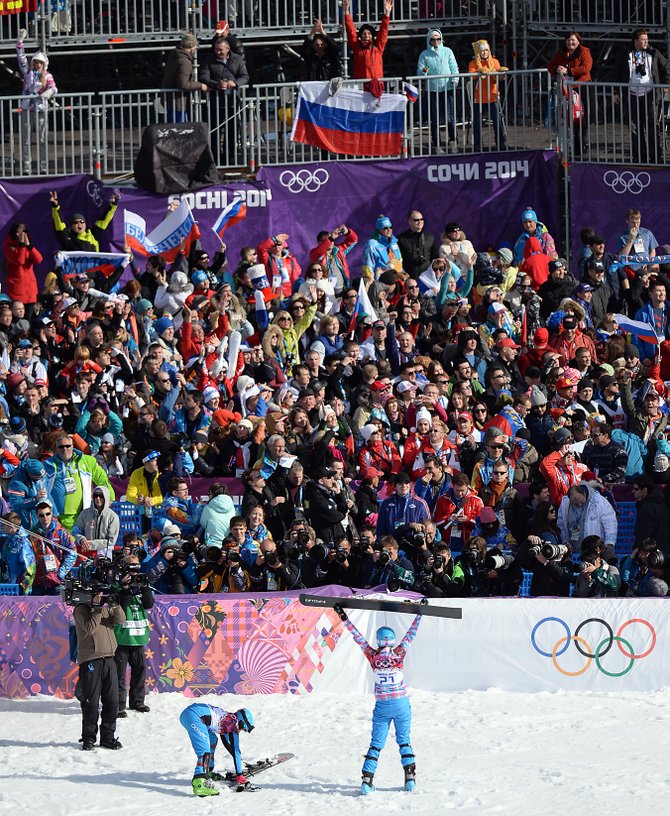 Alena Zavarzina celebrates a bronze medal on Wednesday. I like this shot because it's a different view of her celebration, and you can see all the Russians cheering with her. A shot from the back of the finish corral, the most coveted and popular spot for photographers, still may have been better.
Stories this photo appears in:

Photographing the Olympics is both the easiest and hardest of assignments.