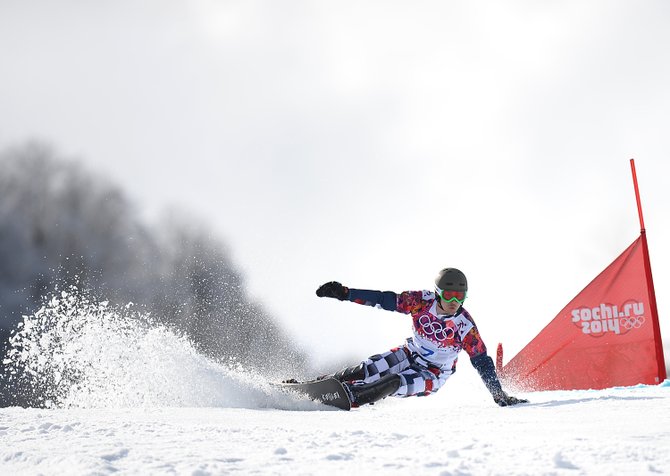 Vic Wild flies down the parallel giant slalom run on his way to a gold medal. The vantage point for this photo was nice, as the racers come over a small rise that covers any of the junk that cluttered up the background of most shots. It was a popular view for photographers, many of whom simply did not move, photographing every single race from exactly this spot.
Stories this photo appears in:

Photographing the Olympics is both the easiest and hardest of assignments.