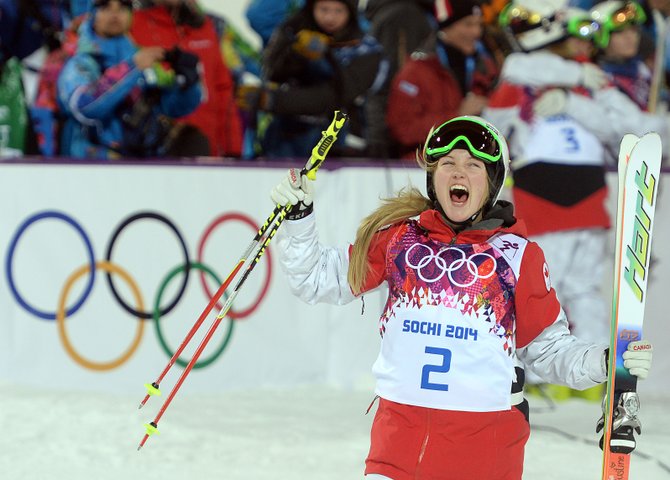 Justine Dufour-Lapointe celebrates after winning gold in women's moguls. I was off to the side for the photo, in position for a celebration but which was not always ideal. It worked out great, however, as she turned away from the prime photo positions at the back of the finish corral and toward me.
Stories this photo appears in:

Photographing the Olympics is both the easiest and hardest of assignments.