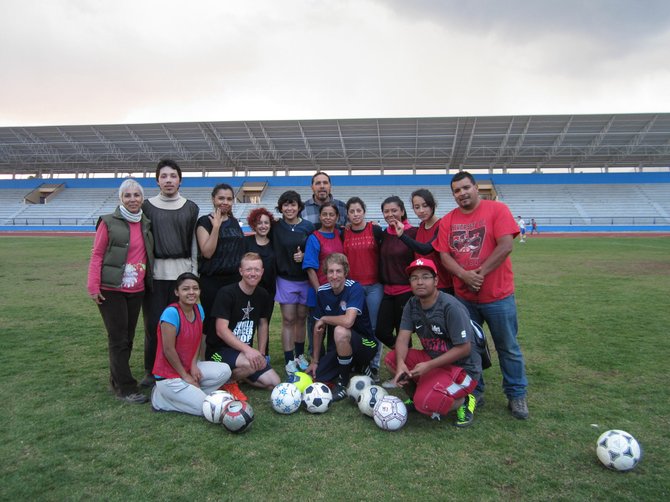 Roddy Beall, center left, and Brian Morgan, center right, with men and women from the Michoacan Association for the Deaf.
Stories this photo appears in:

When we conceived of this idea of Camino a la Copa, we knew it was a big dream. The idea of organizing soccer clinics all the way from Steamboat to Brazil was borderline crazy. But we couldn't let our fear of the unknown hold us back. We turned off our cellphones, kissed our mothers goodbye and headed south.