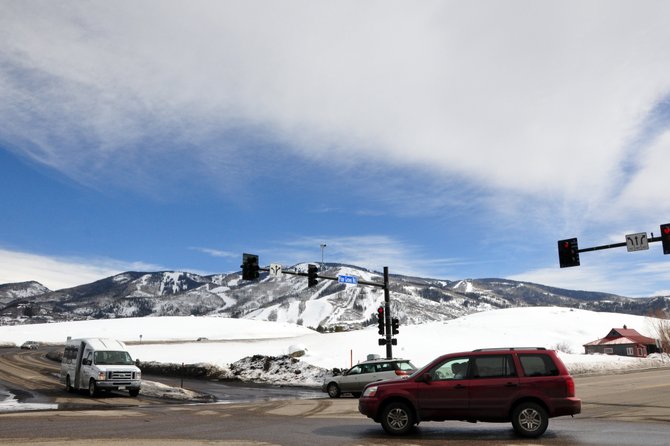 Traffic moves through the intersection of Pine Grove Road and Central Park Drive. The site owned by Yampa Valley Medical Center is one of three that the Steamboat City Council has directed city staff to investigate to possibly build a new police station.
Stories this photo appears in:

The Steamboat Springs City Council still is nearly split over how urgently the city needs the new station.

Both sides stress the idea still is in the concept phase, and the hospital-owned lot is one of at least five places the city still is seriously considering to build the police station.