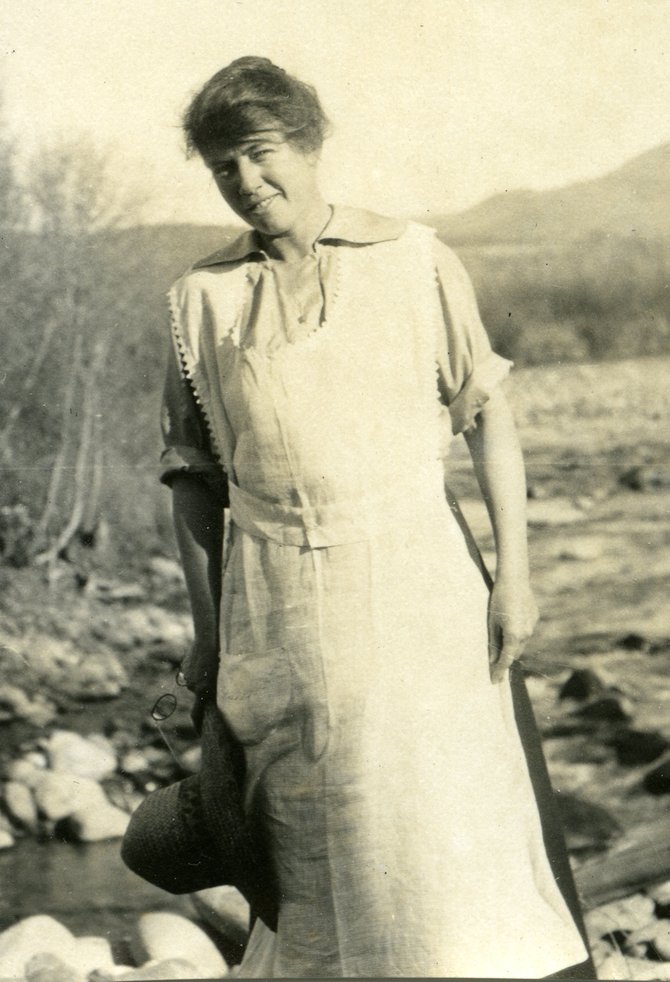 At noon and 5:30 p.m. Friday, the Tread of Pioneers Museum will host Mary Walker, Margaret Duncan Brown's descendant, shown, for a presentation on the life and diaries of this tenacious rancher.
Stories this photo appears in:

Beginning in 1918, Margaret Duncan Brown ranched alone for 47 years in the Elk River Valley of Routt County. Brown's "indomitable spirit, her great sensitiveness, perception and philosophy of life" live in her diaries that are the foundation of the book Shepherdess of the Elk River Valley.
By Candice Bannister/For the Steamboat Today
February 18, 2014 9:17 a.m.