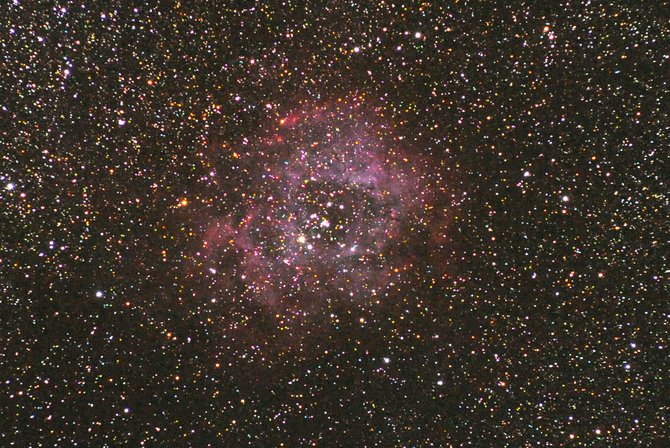 The faint constellation of Monoceros the Unicorn is home to one of the sky's finest nebulae for binoculars and small telescopes. Look for the Rosette Nebula and its associated star cluster about one-third of the way down the line connecting the bright stars Betelgeuse and Procyon. This time exposure photograph of the nebula was taken through an 11-inch telescope and reveals more color than your eye will see.
Stories this photo appears in:
The celestial Unicorn is a relative newcomer to the sky. It doesn't date back to the time of the Babylonians or ancient Greeks, as many of our constellations do, but seems to have appeared from out of nowhere on a star chart published in 1624 by Jakob Bartsch, the son-in-law of famed astronomer Johannes Kepler.
February 17, 2014 1:12 p.m.