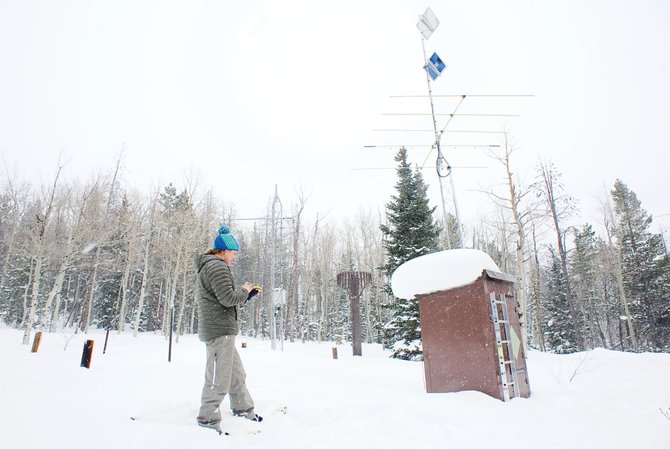 Snow Surveyor Christine Shook visits a SNOWTEL site in North Routt County late last month. The SNOWTEL stations measure the amount of snow and water content and send the information to the state office, where the data is recorded and published online. The most recent reports have water stored in the snowpack in the combined Yampa and White river basins at 125 percent of the median for Feb. 12. On Rabbit Ears Pass, it is 142 percent of the median.
Stories this photo appears in:
Steamboat Springs attorney Tom Sharp, who just completed his tenure on the Colorado River District board of directors in 2013, said Colorado's snowpack is acutely important as the levels of Lake Powell and Lake Mead (below the Grand Canyon) are in steep decline.