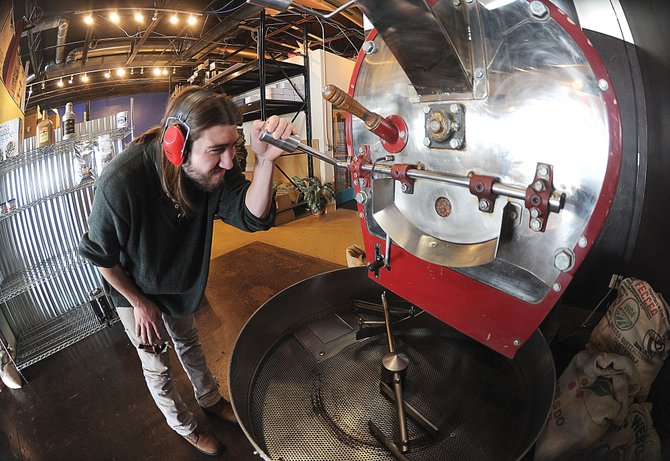 Coffee Roaster Eian Stamp keeps a close eye on roasting coffee beans at Steamboat Coffee Roasters. Stamp watches the color of the beans, which are constantly moving inside the roaster, listens to hear if the beans are popping and makes sure the temperature is constant during the process.
Stories this photo appears in:

Angie Robinson wants a 5-pound bag of her high-altitude roasted, Rocky Mountain coffee in every independent coffee shop in the nation.
February 12, 2014 11:21 a.m.