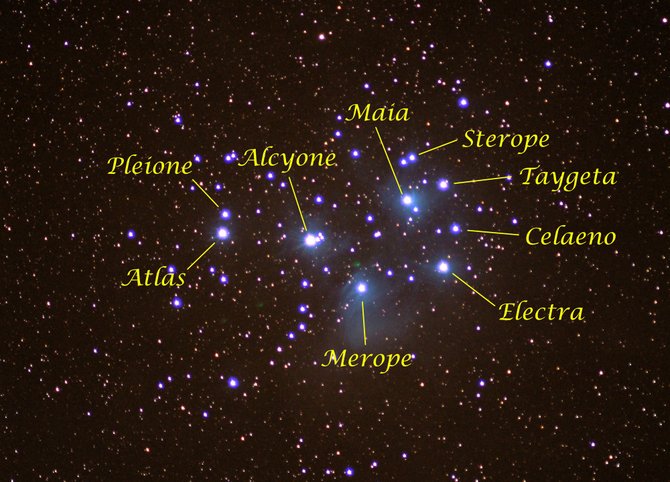 In this 2007 photo, Mom and Dad (Pleione and Atlas) and their seven lovely daughters (Alcyone, Celaeno, Electra, Maia, Merope, Sterope and Taygeta) form the famous Pleiades or "Seven Sisters" star cluster, visible high overhead when darkness falls this month. Binoculars will reveal dozens of fainter cluster members.
Stories this photo appears in:

High overhead as darkness falls on crisp February evenings is a tiny cluster of stars that often is mistaken for the Little Dipper. Although it does have a dipper shape, with a tiny bowl and a tiny handle, its ancient name is the Pleiades star cluster.
February 10, 2014 2:38 p.m.