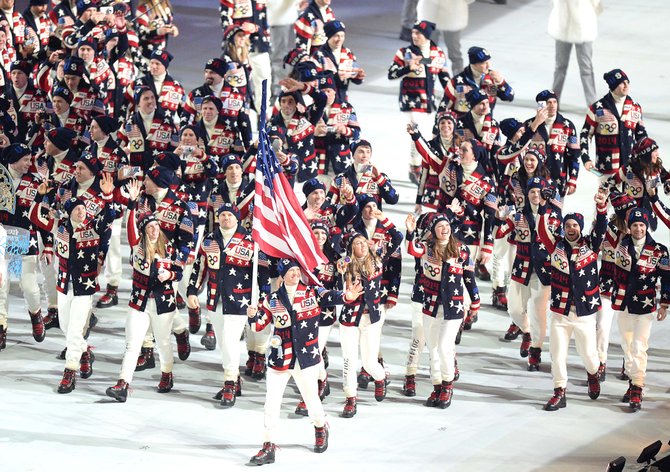 Steamboat Springs Nordic combined athlete Todd Lodwick carries the American flag and leads the United States Olympic Team into Fisht Olympic Stadium on Friday night during the Opening Ceremonies of the 2014 Winter Olympics in Sochi, Russia. Lodwick, competing in his sixth Winter Olympics, led the team up a ramp that had dropped down from the middle of the floor, then ran ahead, waving the flag with one arm and to a packed, roaring stadium with the other. He then rejoined the front ranks of Team USA and walked with them step for step around the arena.
Stories this photo appears in:

Steamboat's Todd Lodwick carried the American flag on Friday in the opening ceremony of the 2014 Olympic Games.