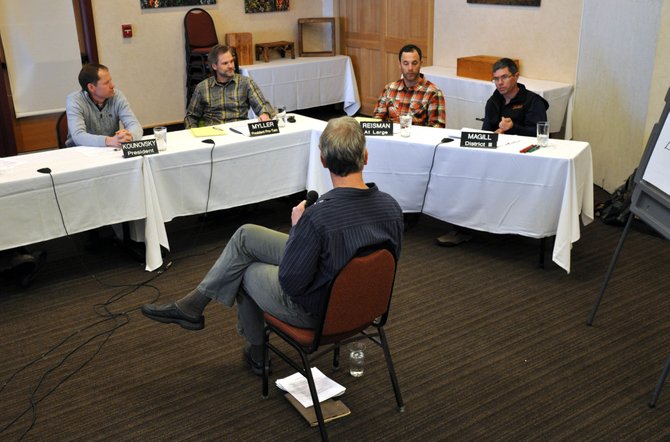 Todd Musselman, center, leads the Steamboat Springs City Council in a four-hour retreat in February. The council will resume the second half of the retreat Tuesday night when it sets goals.
Stories this photo appears in:
While the first half of the retreat focused more on relationship building and procedural issues, such as whether it was appropriate for council members to eat at meetings or glance at their cell phones, Tuesday's session is expected to focus more on setting the priorities of the council.
It wasn't an earth-shattering meeting, by any means. But it did lay the groundwork for some future discussions that could have big implications for the council and the city.