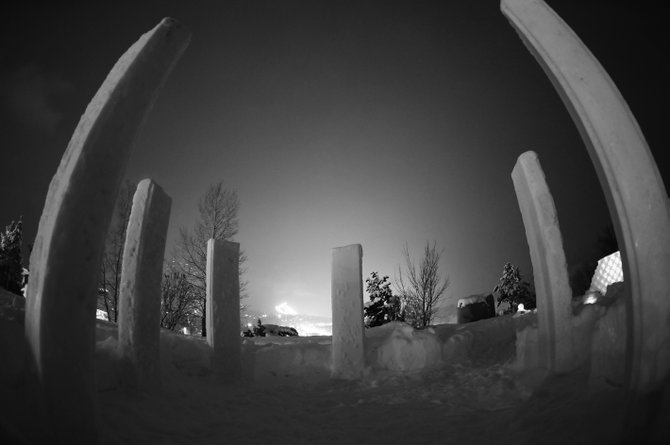 The SKY Club's icy version of Stonehenge, called Snowhenge, consists of six towering monoliths of snow and overlooks downtown Steamboat Springs and Howelsen Hill. From Snowhenge, visitors can peer
through a telescope to see the wonders of the universe beyond Earth. Photo courtesy of Jimmy Westlake.
Stories this photo appears in:

What can you expect to see and do at the Crystal Observatory?
February 3, 2014 12:52 p.m.