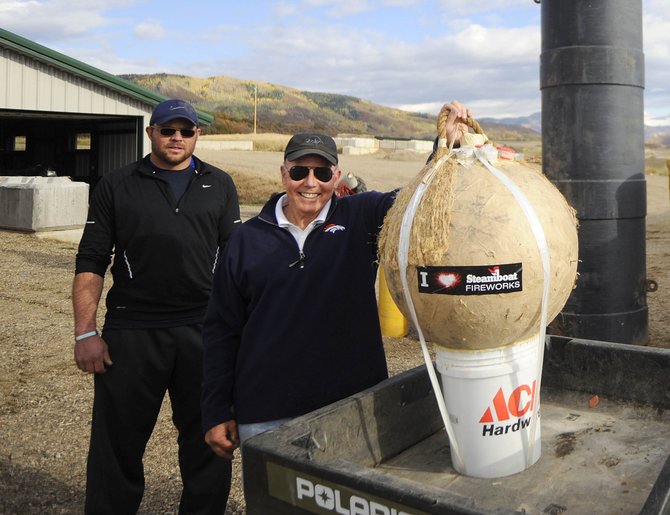 Scott and Tim Borden pose with a firework shell in 2012. Tim Borden estimates there are 250 man-hours put into building the 36-inch, 500-pound firework for this year's Winter Carnival.
Stories this photo appears in:

If past shows are any indication, the 100-year celebration for the Steamboat Springs Winter Sports Club will feature a one-of-a-kind firework show. The show will begin at about 8:30 or 9 p.m. Saturday, Feb. 8, with the 36-inch shell set to be the finale.