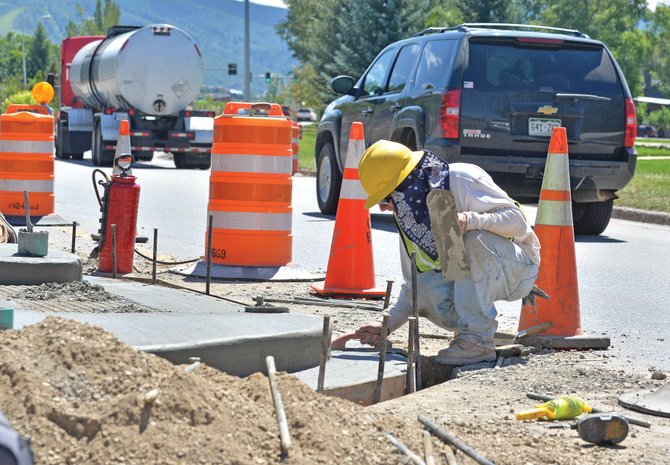 Rosario Corral works on the new pedestrian median in the middle of U.S. Highway 40 where traffic enters the downtown corridor near Dream Island. The crossing will make it easier and safer for people to access bus stops on both sides of the road.
Stories this photo appears in:
The concrete median itself isn't flashy, but three electronic signs that are soon to be installed will change that.