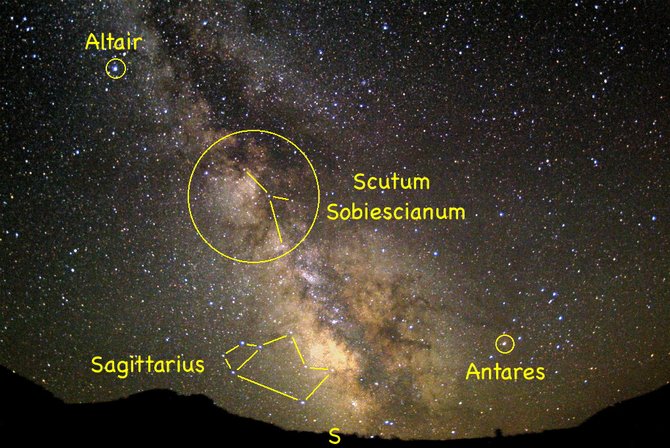 With the moon in its waning phases this week, the glowing star clouds of the Milky Way will have no competition with moonlight. This is a perfect time to locate the obscure little constellation of Scutum, the Shield, hiding within the magnificent Scutum Star Cloud of the Milky Way.
Stories this photo appears in:

Scutum is an obscure little constellation, to be sure, with no star brighter than fourth magnitude and ranking only fourth in size among all the constellations. Even so, it is an easy constellation to find in the summer sky.
August 18, 2014 4:08 p.m.