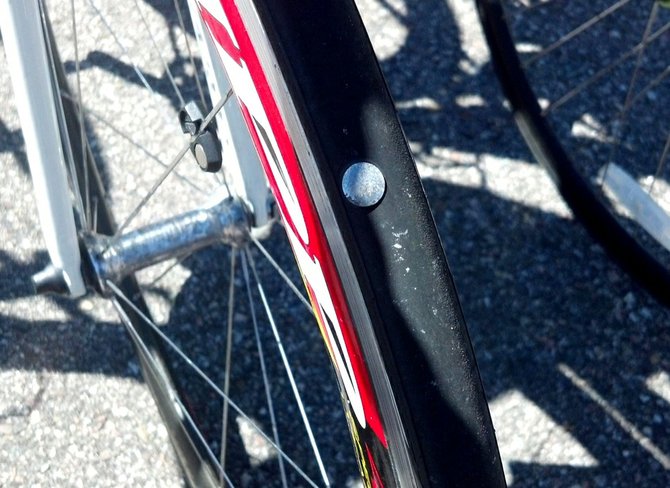 Steamboat's Marietta Roberts — who was second in Sunday's Steamboat Triathlon women's sprint race — blew a tire after running over a thumbtack early on the bike course. As many as 28 tires reportedly were popped at the annual event by tacks, an act that is being considered intentional and malicious by riders and event organizers.
Stories this photo appears in:

Hundreds of metal thumbtacks were strewn across a half-mile bicycle route stretch before Sunday's Steamboat Triathlon, causing as many as 28 flats and stirring up a group of cyclists already angry about the ongoing problem.
August 18, 2014 5:42 p.m.