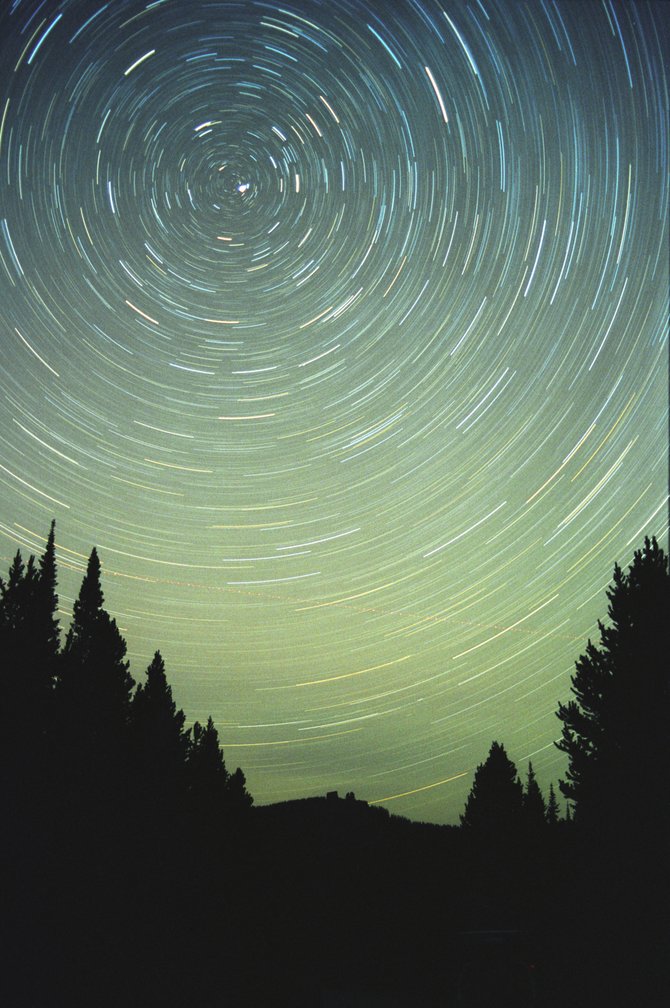 Taking a photograph of polar star trails is as easy as mounting your camera on a tripod and aiming it north for a time exposure. At the center of the concentric star trails will be a single bright star — Polaris, our North Star. This shot, looking north toward Rabbit Ears Peak, was taken in August 2001.
Stories this photo appears in:

Just by coincidence, the Earth's axis points almost directly at Polaris so that, as Earth spins, Polaris remains nearly motionless throughout the night – the pivot point for the whole sky.