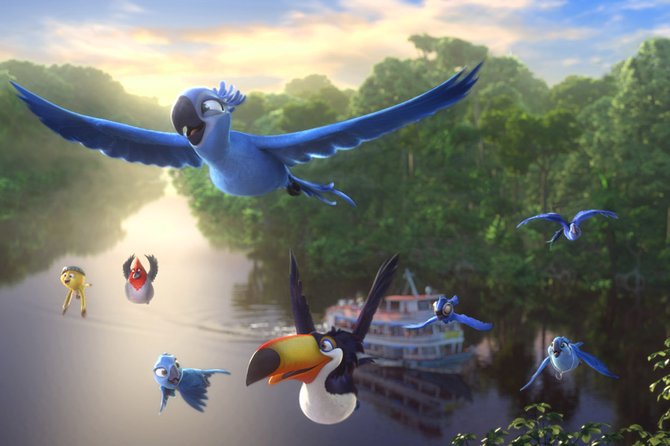 Spix's macaws Blu and Jewel (voices of Jesse Eisenberg and Anne Hathaway) and company soar along the Amazon in "Rio 2." The movie is a sequel to the 2011 animated feature about a pair of parrots who now find their species isn't as rare as they thought.
Stories this photo appears in:

Everyone has a favorite ornithological cliché, whether it's about birds of a feather flocking together or a bird in the hand being worth two in the bush. In the case of "Rio 2," the appropriate saying seems to be "kill two birds with one stone" because having a second movie doesn't make the first one any better.