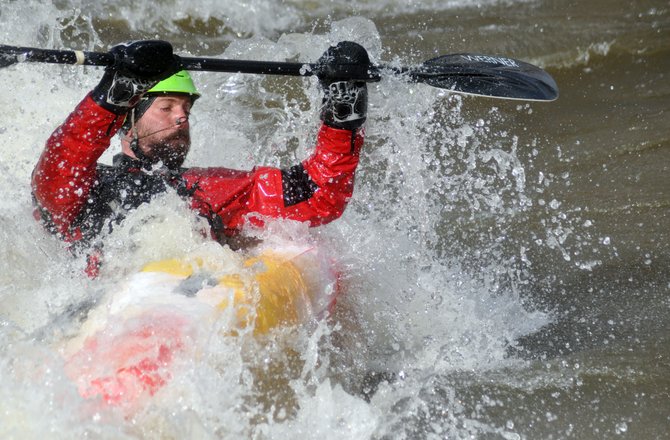 Dan Piano splashes around in Charlie's Hole on Monday afternoon near downtown Steamboat Springs.This year's spring runoff is unlikely to match the sheer volume of the high runoff experienced in 2011.
Stories this photo appears in:

Is spring runoff in 2014 destined to be like the epic year of 2011? It's unlikely, according to a hydrologist who keeps close tabs on the Yampa River Basin.