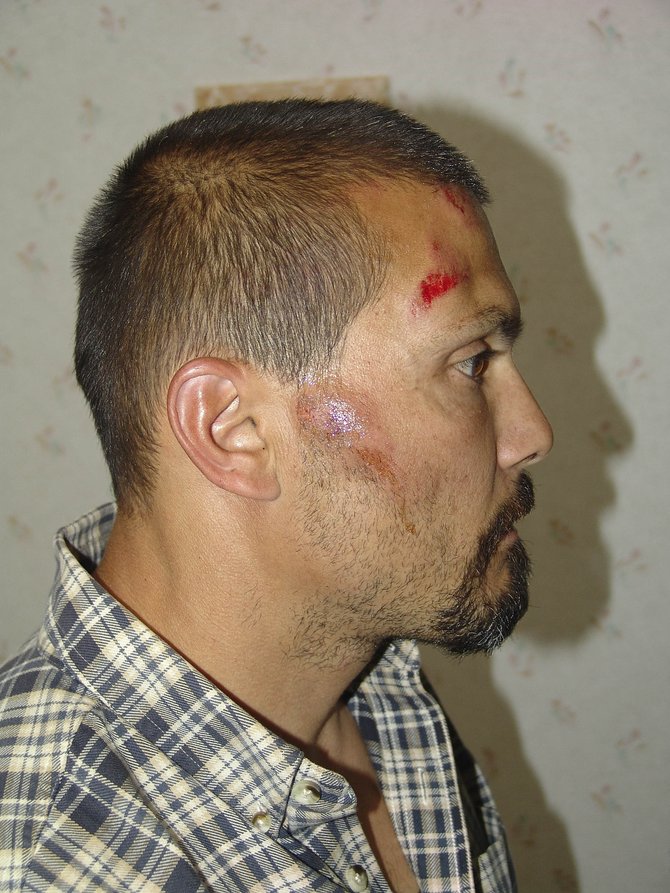 John Ferrugia's injuries were documented by police at Yampa Valley Medical Center.
Stories this photo appears in:

During the past two years, the Steamboat Springs Police Department has been subject to three federal lawsuits from people claiming excessive use of force by officers. A fourth lawsuit is expected to be filed soon. City officials have not commented on the lawsuits because of the pending litigation, but an audio recording from a police department staff meeting in October offers some insight.

Steamboat Springs Police Department officer Evan Driscoll thought the scene looked suspicious.