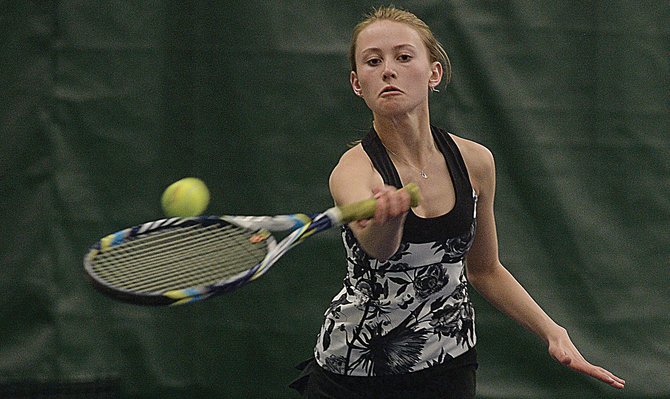 Steamboat Springs' Sydney Boyd returns a shot during a match against Vail Mountain's Courtney Thomas on Tuesday afternoon at the Tennis Center at Steamboat Springs. Boyd and teammate Shannon Ross won the match, 6-0, 6-1, and the Sailors swept the Gore Rangers, 7-0.
Stories this photo appears in:

The Steamboat Springs High School girls tennis team continued to move in the right direction Tuesday afternoon with an impressive win against Vail Mountain at home.