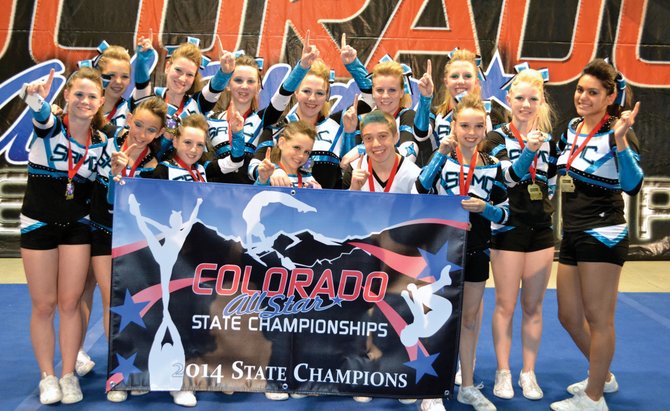 Steamboat's Rocky Mountain Cheer team captured the state title at the Colorado All Star State Championships at the National Western Complex on Saturday in Denver. Members of the team included, back row from left, Gabi Seng, Izzy Cox, Hanna Spence, Jordan Anderson, Emily Groves, Hunter Anderson, Lilly Speiss and Citlali Gomez, and front row from left, Grace Mark, Bailey Gander, Gwenyth McParland, Jocelyn McParland, Zach Gollnick and Makenna Keyek.
Stories this photo appears in:

Steamboat Rocky Mountain Cheer teams overcome challenges to post top results at Colorado All Star State Championships.