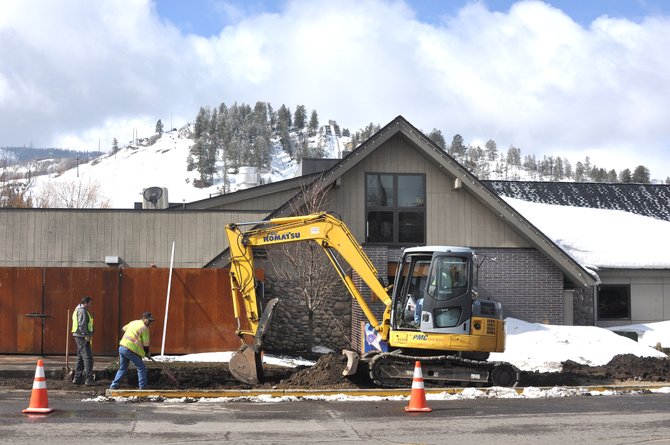 Crews with Duckels Construction work to install a new sidewalk on Yampa Street in 2014. Under a potential urban renewal plan, a promenade would be installed on Yampa.
Stories this photo appears in:

Council members Scott Ford and Sonja Macys wanted to postpone the June 16 hearing and possible URA vote to give the council more time to learn about the implications of significant urban renewal reforms that Governor John Hickenlooper signed into law Friday.

If the Steamboat Springs City Council chooses a financing option that would involve assuming debt, the city projects the list of $10.3 million in proposed infrastructure improvements could be finished after three years.

A day after the Steamboat City Council didn't bite at the group's recommendation to use the lodging tax dollars to purchase a riverside lot at Seventh and Yampa, the seven volunteers regrouped with city staff to start vetting other options.