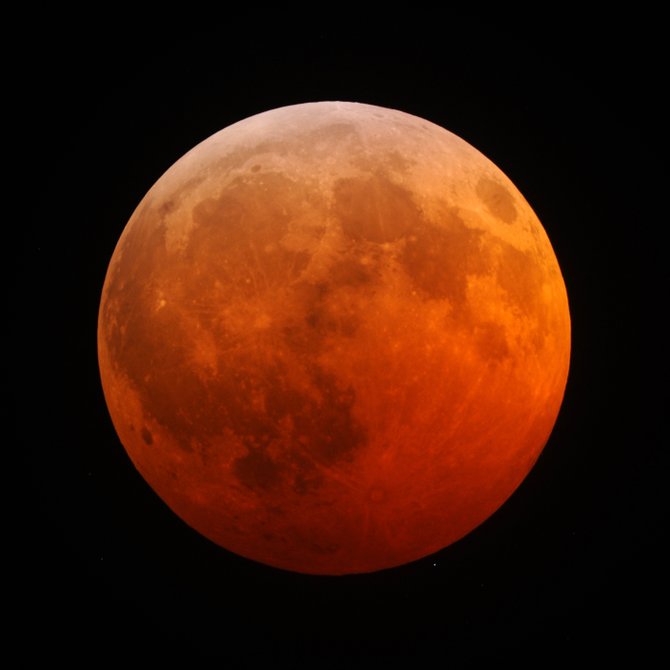 When eclipsed by the Earth's dark shadow, the moon glows with the combined light of every sunrise and sunset on Earth at that moment, projected onto the moon. This photo captured the total lunar eclipse of Dec. 21, 2010, the last one seen from Colorado. Next Monday night, the first of four consecutive total lunar eclipses will occur over Colorado.
Stories this photo appears in:
Total eclipses of the moon are unusual, but not rare. On April 14 and 15, we will be treated to the first total lunar eclipse of the upcoming tetrad.