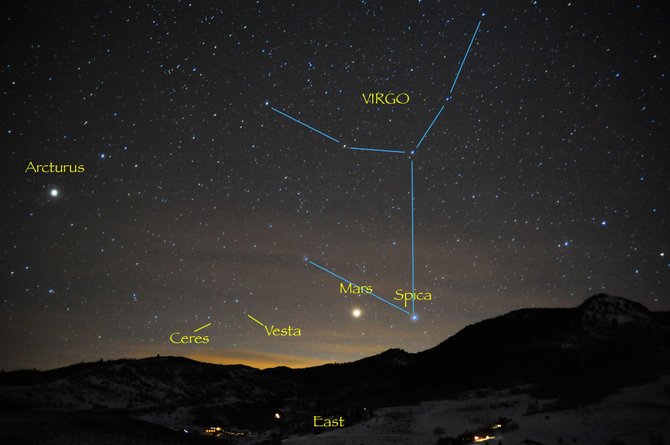 Look for the red planet Mars and bright star Spica rising together in the eastern sky shortly after darkness falls this week. Two large asteroids, Ceres and Vesta, also are close by, but they will require binoculars to see. The Moon will be in the neighborhood when, on April 14 and 15, it will be totally eclipsed by the Earth's shadow.
Stories this photo appears in:

Move over, Jupiter. There's another bright planet poised to enter our evening sky in early April. You might already have noticed it, hovering over the eastern mountains about 10 p.m. It's the planet Mars, and the Earth is rapidly approaching Mars for the closest approach we've had in six years.