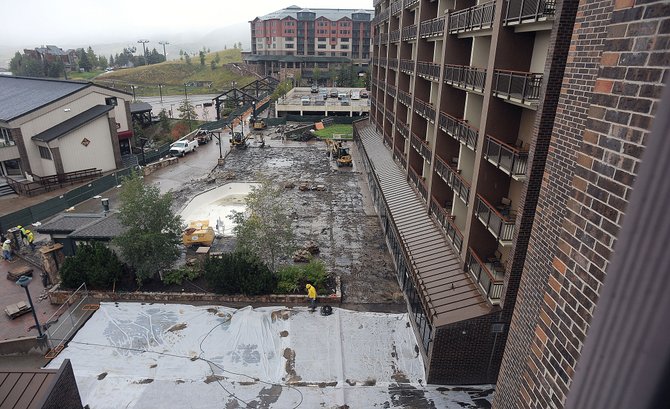 Construction crews worked through the rain Friday afternoon on renovations at the Sheraton Steamboat Resort. Starwood Hotels and Resorts is putting more than $16 million into the Steamboat property this year, and the Sheraton should have a significant facelift complete before Christmas.
Stories this photo appears in:

The Sheraton Steamboat Resort will see $8.25 million in renovations this fall in addition to the $8.2 million redevelopment of 56 suites.
September 27, 2013 2:36 p.m.