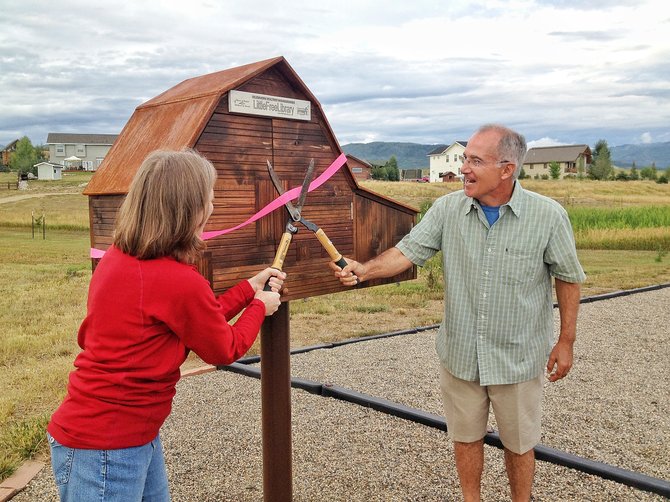 Organizer Mary Nilsson and woodworker Bob Chiampa cut the ribbon this month on a new Little Free Library in Silver Spur. Anyone, not just Silver Spur residents, is welcome take a book and leave a book at the library.
Stories this photo appears in:
The fact that many Little Free Library creators have chosen to customize their pint-sized repositories of knowledge makes them more appealing. The library built by Izzy Mumm's father, Ed, is a brightly striped replica of a historic sheep wagon.